National Law Enforcement Certification
for Secondary & Post-Secondary Students
An Industry Recognized Credential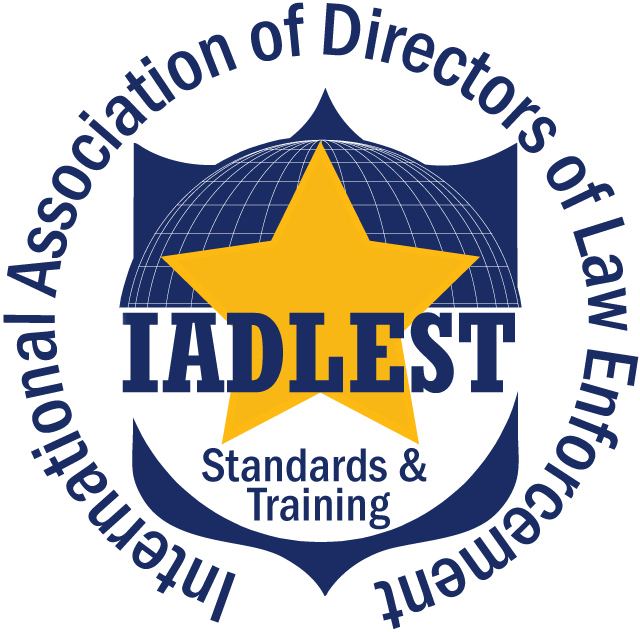 Industry Endorsement – International Association of Law Enforcement Standards and Training (IADLEST)
Your state POST is a member of IADLEST. IADLEST coordinates trainings, standards, policies and research between all the state POSTs. LAPSEN is thrilled to have the preeminent law enforcement training organization endorse our certification. Not only does that mean our certification is clearly a nationally recognized industry certification, it also means students holding such have a huge leg up in their career plans. 
To learn more about IADLEST – Click Here
To see a list of state POST members – Click Here 
To see the IADLEST endorsement – Click Here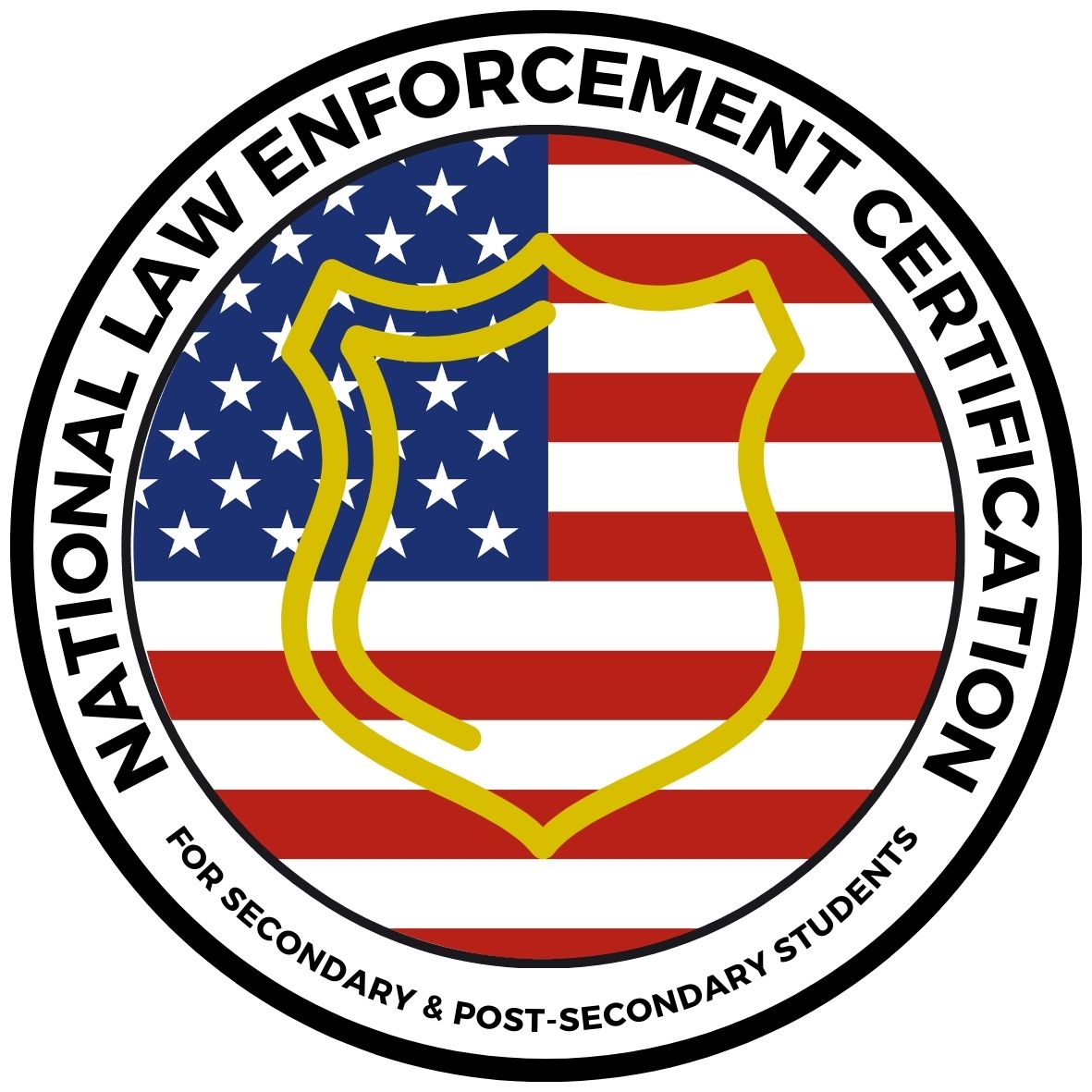 National Law Enforcement Certification
YouScience is excited to partner with LAPSEN in creating the first LAPSEN Law Enforcement Capstone Certification. We have been working together with Subject Matter Experts from around the country to create a certification that is relevant and valuable to your students and the industry.
YouScience has been in the high school certification industry for over 10 years. Enabling students to demonstrate their skills and knowledge – and graduate with valuable certifications as key signifiers of qualified talent. The certification is a direct representation of the competencies that were created by LAPSEN Subject Matter Experts, with extensive experience in the field of Law Enforcement, Criminal Justice, and teaching these subjects in schools.
This credential aligns with the LAPSEN Law Enforcement course standards and supporting lesson plans, curricula and resources.
Cost: $18 LAPSEN Members, $22 Non-LAPSEN Members
Cut Score – 70
Order Student Certification Exams – Click Here
Support Materials 
Unlike anyone in CTE, LAPSEN provides the most materials and resources for instructors to prepare their students for 1) entry level career success and 2) industry recognized credential attempts. 

Standards
Review the National Course Standards for Law Enforcement from LAPSEN.

Lesson Plans
Supporting lessons for this credential are available to LAPSEN members.

Links
Here are some websites that are useful in teaching courses aligned to this credential.
Review Sheet – here is a review guide to prepare your students for the exam – Click Here
Instructor Training
There is no required certification for teachers preparing students for this credential.
There is no required train the trainer for teachers for this credential.
Regular training keeping instructors updated in the field is highly encouraged. To see upcoming training for topics covered in this credential – Click Here
National Law Enforcement Certification Capstone Competencies
This is an outline of the test design. Instructors can use this to crosswalk their instruction to ensure they are covering the necessary content. This is also useful to have students create a review for the certification as they progress through the course content.
Click on the "tabs" to review each section. 
STUDENTS WILL BE ABLE TO UNDERSTAND LAW ENFORCEMENT HISTORY, CRIME AWARENESS, AND CAUSES OF CRIME
Objective 1 A brief history of law enforcement.
Texas Rangers
Sir Robert Peel & Principles of Policing
The evidence-based policing era: Kansas City; Knapp Commission
Policing after 9/11: Terrorism, Intelligence led policing, Patriot Act
Objective 2 Peace officer authority in the United States
Objective 3 Bill of Rights and the rights for citizens and police
Origins of criminal laws: Common law, Model Criminal Code, Case Law
History of the Bill of Rights
Reasons for the Bill of Rights
The Bill of Rights
Analyze the Bill of Rights and its application
Define how the Bill of Rights impacts the criminal justice system.
Identify the application of the 1st, 4th, 5th, 6th, 8th and 14th amendments found in the Bill of Rights
Identify Rights for citizens and police
Objective 4 Uniform Crime Reports (UCR)
How crimes are reported
Clearance rates
National Incident-based reporting systems (NIBRS)
Why all crime is not reported
NCVS
Objective 5 Causes of crime
Psychological explanations
Sociological explanations
Integration of theories
Criminological Theory
Biological theory
Mental illness and crime.
STUDENTS WILL BE ABLE TO UNDERSTAND THE LAW, CRIMINAL JUSTICE SYSTEM, AND TRIAL PROCEEDINGS
Objective 1 General provisions
1. Principles of criminal responsibilities and procedures for prosecuting violations of law
Procedures and due Process
Standard of Proof
Appeal process
Classification of criminal offenses
Understand the structure and application of criminal laws, ordinances, and regulations.
Criminal Code
Vehicle Code
Juvenile Court Act
Local laws and ordinances
Distinguish between the types and sources of law.
Common Law
Statutory Law
Case Law
Administrative Law
Landmark Case Decisions
Mapp v. Ohio
Weeks v. US
Terry v. Ohio
Miranda v. Arizona
Tennessee v. Garner
Graham v. Connor
Chimel v. California
Elements of the Offense
Jurisdiction and Venue
Classifications of Crimes
Federal Offenses
State Offenses
Felonies
Misdemeanors
Petty Offenses/Ordinance Violation
Crime against persons
Crimes against property
Crimes against the administration of government
Crimes against public order and decency
Offenses against public health, safety, welfare, and morals
Controlled substances
Local laws and ordinances
Objective 2 Criminal justice system
Components of the criminal justice system
Roles and responsibilities of members of the courtroom work group
Courts: Courts of Original jurisdiction—rules of evidence and Court Proceedings
Appellate courts: review of lower court decisions & rules of law
Trial courts: Jury trial and bench trial
Distinguish other types of courts in the U.S. legal system.
Pre-trial proceedings
Justifications and Excuses
Objective 3 Trials
Courts
Principles of criminal responsibility
Roles of the prosecutor and defense attorney
Plea bargaining
The trial process
The jury
Sentencing
Appeal
Testifying in court
STUDENTS WILL BE ABLE TO UNDERSTAND THE CORRECTIONS SYSTEM AND JUVENILE JUSTICE
Objective 1 Corrections
Philosophy of corrections
Goals of corrections
Prison life
Trends in corrections
Prisoner rights
The death penalty
County jails
Early release
Correctional diversion
Objective 2 The juvenile justice system
Understand the juvenile system.
Be familiar with juvenile legal terms
Compare and contrast terminology used in the Juvenile Justice System to the adult court system terminology.
Detention v. arrest
Intake v. booking
Petition v. complaint
Hearing v. trial
Disposition v. sentence
Transfer Hearings??
Expungement
Jurisdiction
Serious youth offender law
Detention center
STUDENTS WILL BE ABLE TO UNDERSTAND THE ARREST PROCEDURES, POLICES AND ETHICS OF LAW ENFORCEMENT OFFICERS
Objective 1 Laws of arrest
Arrest with a warrant
Arrest without a warrant
Arrest by a private person
Understand and apply types of suspicion.
Recognize and define mere suspicion.
Recognize and define reasonable suspicion.
Exhibit knowledge of "Stop and Frisk." 1. Understand when a stop is authorized.
Understand when a frisk is authorized.
Understand the legal precedents established by landmark Supreme Court case Terry v. Ohio, 392 U.S. 1.
Probable cause – understand what probable cause is and how probable cause is necessary for an arrest.
Differentiate between a consensual encounter, detention and custodial arrest.
Objective 2 Search and seizure
Search warrant
Search of premises without a warrant
Search of a person
Search of a vehicle, crash investigations, inventory and vehicle stops
Stop and frisk law
Exclusionary rule
Probable cause, the arrest standard
Recognize warrantless searches.
Emergency response search
Plain view doctrine
Consent
Search incident to arrest
Exigent circumstances
Automobile exception
Hot pursuit
Objective 3 Agency policies and professional ethics.
Law, policy and ethics
The Law Enforcement Code of Ethics
Law enforcement disciplinary action
Personal Integrity and ethical behavior
Define ethical issues
Differentiate legal and ethical issues
Types of ethical behavior: perform duties impartially, use of discretion, confidentiality, integrity, off duty conduct
Processes for dealing with unethical/illegal behavior: Internal Affairs, inspector general, sexual harassment, etc.
STUDENTS WILL BE ABLE TO UNDERSTAND PROCEDURES RELATING TO TRAFFIC INVESTIGATIONS
Objective 1 Traffic Enforcement
Traffic Enforcement–theory and role of traffic enforcement
Types of Stops–Enforcement, Investigative, High Risk / Felony
Vehicle positioning, Officer approach, Overall safety
Gathering information and completing a citation
Tools of the trade–radar/lidar, traffic surveys,
Most common violations and Officer Discretion
Objective 2 Accident/Crash investigation
Responding to scene, officer safety
Gathering information to complete the collision report
Party and witness statements, injuries
Physical evidence–tire marks, vehicles, CDR
Diagramming the collision scene–Triangulation, Coordinate method, station line
Hit and Run, Delayed collisions, DWI collisions, other unusual occurrences
Writing the report–Narrative, Area of Impact, Primary Collision Factors
Objective 3 Driving While Impaired Investigations
Identifying DWI driving conduct
Physical and objective symptoms
Standardized Field Sobriety Tests
Breath testing devices and use
Administrative Hearing (DMV) and criminal proceedings, testimony
Defenses, DUI checkpoints
STUDENTS WILL BE ABLE TO UNDERSTAND CRIME SCENE INVESTIGATIONS AND THE FOCUS ON LOCATING, COLLECTING, TESTING AND INTERPRETING PHYSICAL EVIDENCE AT A CRIME SCENE.
Objective 1 Crime Scene Processing
Securing the crime scene
Recording the scene
Searching
Processing the scene
Managing the crime scene
Objective 2 Evidence Handling
Physical evidence
The chain of evidence
Locating and collecting evidence
Evidence analysis
Objective 3 Evidence Specialization
Autopsy
Fingerprinting
DNA and Serology
Child Abuse and Sexual Assaults (CASA)
Homicides
Impressions and Imprints
Ballistics
STUDENTS WILL BE ABLE TO UNDERSTAND PATROL TACTICS AND BASIC INVESTIGATIVE WORK
Objective 1 Basic Law Enforcement Skills and Knowledge
Report writing
Command structure and rank
Radio procedure, phonetic alphabet and codes
Deployment and Distribution of Patrol officers
Use of force–Understand use of force options, policies, Graham v. Connor
Pursuits–Laws, Policies, Want vs. Risk
Critical Incident Training / De-escalation
Objective 2 Types of Patrol
Function of Patrol
Respond to calls for service
Visible Deterrence
Public Safety
Patrol Theories
Proactive / Reactive / De-policing
"Hot Spots", One-officer vs. Two-officer cars, Beat Structures
Specialized Patrols- Foot, Bikes, Horses, K-9

Watchman
Legalistic
Service • Early experiments with patrol staffing
Kansas City Preventive Patrol Experiment
Newark Foot Patrol Experiment / Philadelphia Foot Patrol Experiment
San Diego 1 vs 2 Officer Patrol Car Experiment
COMPSTAT • Computers in Patrol Cars
Video Cameras in Cars / Body Worn Cameras
GPS on Patrol Cars
UAVs (Drones) / Robots
Styles of Patrol
Patrol Effectiveness
Technology on Patrol
Objective 3 Calls for Service
Responding to Calls • Priority vs. Non-Priority Calls
Code 1, Code 2, Code 3 responses
Backing-up other officers
Self-initiated contacts
Community oriented policing
Criminal Violations
Property crimes
People crimes
Gangs
Drugs
General Disturbances
Domestic Disturbances
Misdemeanors vs. Felonies
May arrest / Shall arrest
Restraining Orders
Civil Disputes

Landlord/Tenant • Child Custody Orders
Property Disputes
Vice Crimes
"Victimless" crimes
Prostitution, Gambling, Pornography
Drugs and Alcohol
Homelessness
Mental Illness
Objective 4 Investigations for Patrol
Involved Parties
Victims
Witnesses
Suspects
Identifying Suspects
Known to Victim / Witness
Physical Evidence
Field Show-ups and Photo Line-ups
Developing Information on Suspects
Criminal History
Driving Records and Vehicle Registration
Supervised Release Files (Probation / Parole)
Firearms registration
Modus Operandi; connecting cases and suspects
Informants–Identify and Use of
Surveillance
Decisions regarding making an arrest
Misdemeanors vs. Felonies
Probable Cause to arrest vs. likelihood of prosecution
Submitting for Prosecuting Attorney complaint
Ramey Warrants
Private party arrests
Interviews and Interrogation
Interviewing Victims and Witnesses
Interrogating Suspects
Miranda Advisement
Case Management
Patrol Follow-up or Investigations Follow-up
Available resources vs. seriousness of crime
Solvability
Likelihood of Prosecution
Objective 5 Patrol Supervision
Role of the Police Supervisor (Sergeant)
Supervisor Discretion (overruling officer discretion)
Discipline
Rights of Police Officers
Officer Productivity
STUDENTS WILL DEMONSTRATE CAREER PLANNING AND MANAGEMENT.
Objective 1 Describe personal qualifications, interests, aptitudes, knowledge, and skills necessary to succeed in Criminal Justice careers.
Education 1. Federal law enforcement

Common units in police departments • Special Weapons and Tactics (SWAT)
Gang unit
Narcotics unit
Vice squad
K-9 unit
Community-oriented policing unit (COP)
Search and rescue
Major accident team
Court services
Training unit
Criminal intelligence unit (CIU)
Chaplain corps
Reserve corps
Special departments • School and university police
Railroad and transit police
Wildlife and game
STUDENTS WILL DEMONSTRATE CAREER PLANNING AND MANAGEMENT.
Objective 1 Describe personal qualifications, interests, aptitudes, knowledge, and skills necessary to succeed in Criminal Justice careers.
Testing and Hiring Process
Job applications
Resume writing
Interviewing skills
Background checks
Fitness standards
Psychology evaluation
Job search methods and resources
Reasons for not being hired
Probationary period
Getting promoted
Objective 2 Explore the array of opportunities within the career of law enforcement
Objective 3 Understand the role and function of professional organizations, industry associations, and organized labor in a productive society.
Fraternal Organizations
Clubs and Organizations
Internships
Police Explorers
Objective 4 Understand past, present, and future trends that affect careers in Criminal Justice.
Social media
Women in the Criminal Justice field
Minority hiring
Objective 5 The life of an officer and long-term wellness
Positive aspects
Negative aspects
Understanding Causes of Stress
Healthy Ways to Relieve Stress
Suicide Prevention