Drone Technology
Pathway Materials & Resources
Courses and Standards
Drone Supplement – can be added to any LPS course standards: Click Here
National Course List – Click Here 
Most drone programs are a supplement of a larger LPS program
Starting a Drone program? Need more info? Reach out to our specialist Wayne Bailey:
FAA 107 is a part of the piloting process to be licensed. Blue Ridge Drones can work with school systems to offer such training for instructors. Larger systems can get all their instructors done together.
Reach out to your Ag, Engineering and Film CTAE programs as they also can offer this traing to their students. 
The 107 course offered by Blue Ridge – This course prepares public safety/emergency responders for small Unmanned Aircraft Systems (sUAS)/Drone flight certification. Topics include flight theory, flight operations, and flight training utilizing the Federal Aviation Administration (FAA) Remote Pilot – Small Unmanned Aircraft Systems Study Guide, Learners will gain an introduction to commercial, government, and recreational drone applications. Coursework will highlight topics such as regulations, weather, airspace, human factors, and sUAS performance. There will also be an opportunity for hands-on flying drones. Upon completion, students will be prepared to sit for the FAA Part 107 Remote Pilot Knowledge Test.
Rach out to Wayne. He is the guru of all things drones – wayne.bailey59@gmail.com 
These educators have volunteered to help you. Feel free to reach out with questions. This is your network!
LAPSEN National Drones Specialist – Wayne Bailey
Learn more about Wayne – Click Here for his Linkedin
Brief Bio: Click Here 
Email Wayne – Click Here
Wayne is heading up this new technology. Drones are increasingly appearing in Public Safety Applications.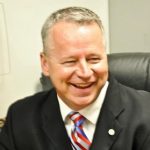 NCDPI Specialist on Drones – David Barbour
Learn more about David – Click Here for his Linkedin
Brief Bio: Click Here
Email David – Click Here
David is a trailblazer in drone instruction in CTE. He is also becoming quite the drone pilot.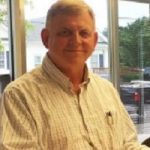 Pathway & Course Resources
Looking for courses, standards, resources, lesson plan or help in general?
You are in the right place! LAPSEN is a network, meaning we are all here working together.
Click on the pathway or content area: