Preparing the Heroes of Tomorrow
Students Today. Industry Tomorrow.
Let's get ready to teach them!
IADLEST & LAPSEN Partner on Certification
IADLEST – the national organization that most state POSTs are active members of – has partnered with LAPSEN to offer the challenge of becoming a Certified Youth Instructor to those who work with youth in high schools, Explorers, PSC, and other community programs.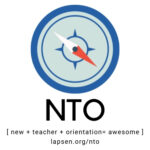 New Teacher Orientation 
LAPSEN's NTO is a lifeline for new teachers! While focused on first year teachers, any teacher can sign up. We review CTE, LPS, organization, lessons, resources, technology, classroom management and so much more! Please share with new teachers and administrators who can share with other teachers.
Price is FREE !
Welcome to the Law and Public Safety Education Network – LAPSEN
We are a national non-profit association representing the career and technical education instructors, administrators and partnering professionals who focus on the Law, Public Safety, Corrections and Security (LPSCS) Career Cluster. LAPSEN was founded to help instructors and others make a real difference in students' lives. We provide resources, professional development, and connections to help them be more effective.
If you teach law and public safety, welcome to YOUR network!
Get our newsletter!
One teacher said, "it was my survival kit my first year and now it is like Christmas each month!"
Upcoming Training in the LAPSEN Network 
Ready to join YOUR network?
Pathway & Course Resources
Looking for courses, standards, resources, lesson plan or help in general?
You are in the right place! LAPSEN is a network, meaning we are all here working together.
Click on the pathway or content area: