Conference Information 2020
The Conference has Started!
If you registered to attend – you should have gotten an email with the direct link to the conference. 
The Conference can only be accessed with the direct link. 
Email: info@lapsenetwork if you did not receive the link. Also – check your spam folder.
Anywhere on Earth 2020
October 25th-28th, 2020
It will be convenient as you can go to a session anytime!
Conveniently go to a session anytime.
We are scheduling heavy hitters from across industry!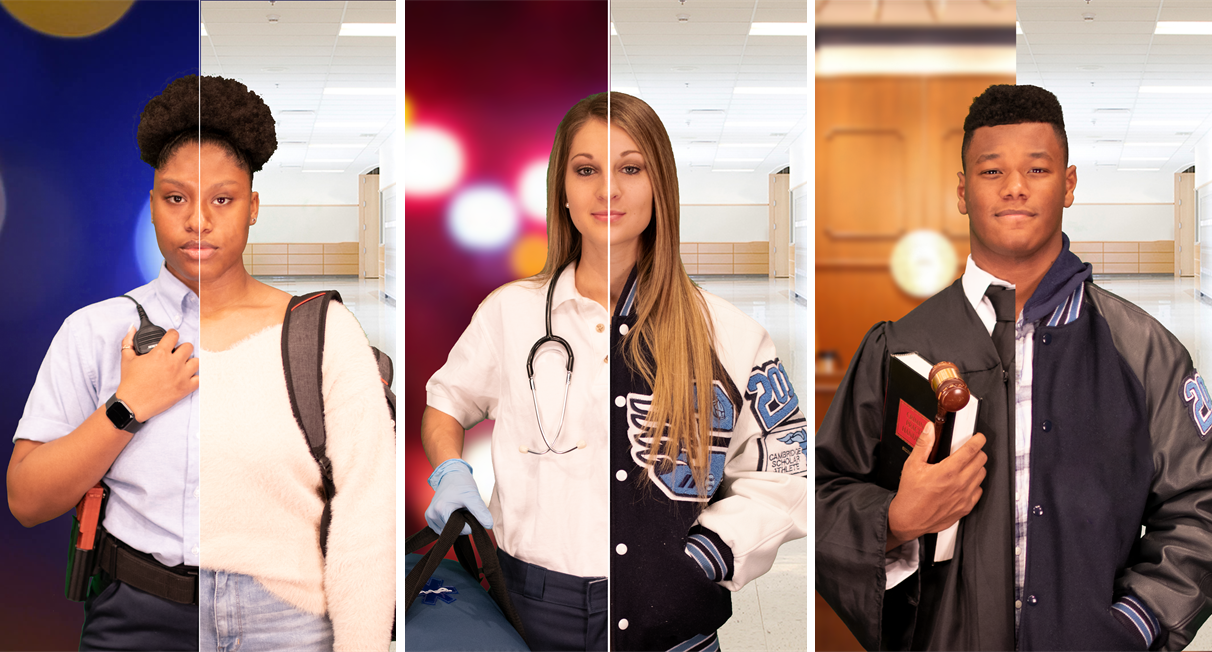 Main Conference
October 25 – 28
Training Today for the Heroes of Tomorrow
This conference plans to be the best professional development opportunity for law and public safety teachers ever offered. LAPSEN has sought a diverse range of presenters to give every participant the opportunity to grow professionally.
We will have over 10 tracks and 50 sessions to watch that are all pre-recorded. Each night we will have choices from the pre-recorded sessions where the presenter will be live for you to ask questions and learn more about the session. If you miss a Q&A Live Session – those are recorded, too! You will have the whole month of November to watch as many times as you like.
We will also have nightly networking events so you can meet new friends and build your network. Monday will be by your favorite superhero. Tuesday we will group you by pathway. Wednesday you'll meet others who teach in a similar socio/economic school setting. Every night you'll meet new people who can strengthen you as a teacher! There is a networking event at 5pm EST and another at 6pm Pacific. You can attend both or the one that fits in your schedule!
Take time to visit our Partner and Sponsor Space. They all have something that would benefit your program. There are conference specials and prize giveaways as well.
After the conference you will receive a certificate verifying your hours of participation for certification or contractual obligations of professional development.
Conference Courses – Rescheduled 
Check the Store for updated course information. NECI Dispatch Train the Trainer and Teach Like a GOAT are both scheduled for October
A Novel Conference – all times EST
Conference in a Box will arrive with all your conference goodies – Note: due to a supplier issue, the boxes will arrive around November 1st. 
Sunday
October 25th
noon all recorded sessions will open for attendees to access for over one full month. Over 10 tracks and 50 sessions!
7pm the Opening Session will be live
Monday
Note – Check the Exhibition Hall for Sponsor times. 
6pm Cocktail Hour Networking Event begins – anyone can attend

7pm LPS Live Q&A Sessions #1. These are follow ups to pre-recorded sessions. You can watch the pre-recorded sessions at your leisure, but we suggest before the live sessions.
8pm LPS Live Q&A Sessions #2
9pm See the coolest stuff you could ever want as our Exhibition Hall and Live Virtual Booths open

10pm Conference takes a break
Tuesday
6pm Cocktail Hour Networking Event begins – anyone can attend

7pm LPS Live Q&A Sessions #3
8pm LPS Live Q&A Sessions #4
9pm Exhibition Hall and Live Virtual Booths open
10pm Conference takes a break
Wednesday
6pm Cocktail Hour Networking Event begins – anyone can attend

School socio/economic night

7pm LPS Live Q&A Sessions #5
8pm LPS Live Q&A Sessions #6
9pm Exhibition Hall and Live Virtual Booths open

10pm Conference officially ends
November 30
Library of Q&A and recorded sessions closes 
Tracks
Administrative
Co-Curriuclur – SkillsUSA
Corrections
Dispatch
Drones
Emergency Management
EMT/EMR/Paramedic
Fire
Forensics
Law Enforcement
Legal Services
Security
Registration
Regular Registration – closed 
Non-LAPSEN Members $225
LAPSEN Member $200
Team Registration (3 or more from single organization, LAPSEN members) $180/each
Payment in full required by October 23rd (this is a firm deadline)
Late Registration 
Non-LAPSEN Members $250
LAPSEN Member $225
No team discount on late registrations
Payment by October 28th
W-9/EIN Form
Click Here to open a copy for your bookkeeper or finance
Purchase Order or Invoice Request 
Register each person.
At checkout choose "Invoice/Purchase Order"
Email info@lapsenetwork.org with your order# and request the paperwork you will need
Questons?
Email info@lapsenetwork.org with any questions
Call for Proposals & Speakers – Closed
We have some amazing speakers lined up – but sometimes the best sessions are from folks in the field.
Look at the tracks listed above and see what area your session would line up in.
Click Here to submit a session proposal.
Exhibitors & Sponsorships
Every great conference needs great sponsors!
There are various levels of support. Take a look at find the option best for you.
Conference Sessions Announced
Marshal Jeff Branyon: Special Forensics Sessions
Session 1 – The Forensics of a Serial Killer Investigation
Session 2 – 349 Bodies
Marshal Jeff Branyon, formerly GBI Special Agent and a teacher at the National Forensics Academy, has investigated some unusual cases over his nearly three decades in law enforcement. In two special forensics sessions – open to any LAPSEN member – Jeff will detail the investigation, teach forensic techniques and tell an amazing story. 
The Forensics of a Serial Killer Investigation – when Gary Hilton kidnapped Meredith Hope Emerson on New Years Day 2008, he would become forever connected to then GBI Agent Jeff Branyon. Jeff's investigation and thoroughness to detail sealed Hilton's fate as Jeff used state of the art techniques and old school forensics to process the crime scenes. Assisting with the investigation in Georgia as well as murders in Florida and North Carolina. Jeff will explain the techniques, process and give tips on teaching such techniques. He will also detail how his attention to details in processing and paperwork sealed Hiltons fate as the evidence was ruled solid in three states as well as Hilton's death penalty trials. 
349 Bodies – In the crazy story of the Tri-State Crematory crime scene, Agent Branyon will tell how he organized processing the crime scene in what ended up as holding 349 bodies. The story involves DNA, Forensic Anthropology and hours of shoveling. The case is fascinating and Jeff will use it to illustrate crime scene processing techniques, ICS and working with multiple agencies in bringing justice to nearly 350 families. 
National Fire Pathway Specialist: Bob DiPietro
Building Our Future: Career and Technical Education for the Fire Service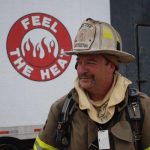 Bob DiPietro is a longtime advocate for Fire Education in high schools. He will share on current fire program models.
A high school career pathway introduction to the fire service is an example of Career and Technical Education (CTE) programs preparing high school students for careers. The Fire Service program offers students such career-based certifications as Firefighter I and II, Incident Management, CPR, OSHA, Hazardous Materials, and Wildland. This pathway incorporates the academic core curriculum as developed by each state's CTE Standards for Fire Service students as well as NFPA 1001 Firefighter standards. Students can also earn dual credit through arrangements with their local community college leading them to an Associate's degree in Fire Science and a Firefighter I and II certification.
National Law Enforcement Specialist: Tim Hart
Teaching Mock Trial in LE and Legal Service Courses to low performing , average and highly motivated students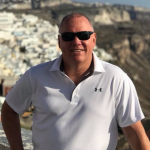 Entreprenuer, CEO, Certified CSI, and Educator Linnell Burton 
Keeping it Real: Teaching Hands On Crime Scene & For
ensics
ADMINISTRATIVE
From Federal Marshal to the LPS Classroom to Administration: What Administrators Need to Know about the Administration of a LPS Program
CORRECTIONS
Corrections – Is It a Good Career Option for Your Program? 
DISPATCH
Emergency Incident Rehab

Update on Dispatch Policies and Procedures 

The NECI LAPSEN 9-1-1 Dispatch Certification Program: The Right Choice 
DRONES:
Introduction to NFPA 2400 Standard for Small Unmanned Aircraft Systems (sUAS) Used for Public Safety Operations




NCDOT and UAS

Drone Curriculum – Knowledge and Practical certifications, industry certified and college credit recommended

Implementing a High School Drone Program

Drone Start-Up BluePrint

Public Safety and UAS: Past, Present and Future
EMT/EMR
Emergency Incident Rehab

Stop the Bleed

Introduction to Illicit Drugs and Psychiatric Disorders
FIRE
Introduction to "Ready Response" Scenarios into the High School Firefighter Curriculum

Introduction to Illicit Drugs and Psychiatric Disorders

Building Our Future: Career and Technical Education for the Fire Service

The Basics of Arson Investigations 
FORENSICS:
The Phenomenon of Relevance: Teaching Forensics Through Personal Connection and Reality

The Forensics of a Serial Killer Investigation

349 Bodies

Keeping it Real: Teaching Hands On Crime Scene & Forensics

The Basics of Arson Investigations 
LAW ENFORCEMENT
Stop the Bleed

Introduction to Illicit Drugs and Psychiatric Disorders

Teaching Mock Trial in LE and Legal Service Courses to low performing , average and highly motivated students

Constitutional Law Update – Changes from SCOTUS 
LEGAL STUDIES
Teaching Mock Trial in LE and Legal Service Courses to low performing , average and highly motivated students

Legal Service Programs – Build One 

Constitutional Law Update – Changes from SCOTUS
PROGRAM STRUCTURE & GROWTH
"Kids just aren't what they used to be"
SKILLSUSA 
From CJ Gold Medalist to CEP Gold Chapter Advisor: Building a Great SkillsUSA Chapter

SkillsUSA Career Essentials – Critical Skills for Your Students 

National LPS SkillsUSA Competitions Going to Atlanta: What you need to know to prepare your Heroes 
SECURITY: 
Developing A Comprehensive Security Program

Introduction to Illicit Drugs and Psychiatric Disorders