LAPSEN National Conference November 2022
Our Platinum Sponsor is:

Providing outstanding Employability and Soft Skills Curriculum!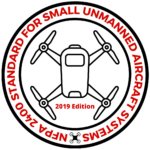 NEW Pre/Post Conference Session Offered!!
Full drone certification course offered! FAA 107 plus NFPA 2400 certification! Train the trainer for 2400 included!
Learn more – CLICK HERE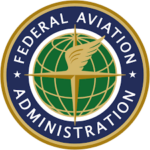 Preconference Seminars
Monday 11/7 all day & Tuesday 11/8 morning session (for some courses) – check link for more details.
All preconference sessions are at Alliance Academy. Cost includes lunch on Monday.
CERT Train the Trainer
Do you need to get certified to teach CERT?  Has is been a while? Did you know CERT has a NEW version in 2021?
Click Here to learn more
NECI 9-1-1 Dispatch Instructor Training
Get certified to teach NECI 9-1-1 Dispatch.
Click Here to learn more about BOTH Basic 9-1-1 Certification AND Instructor Certification
IFPO CPO Instructor Training
Get your instructor certification so you can teach CPO to your students.
Click Here to learn more about the CPOI process.
LAPSEN Police Academy
Been a while since you have had police training? No background in policing? This course is for you!
Click Here to learn more
Forensics & Crime Scene
This class will make you an expert and give you class activities.
Click Here to learn more
Teach Like a GOAT
This is all about teaching better in the Law and Public Safety classroom. Be the greatest!
Click Here to learn more
Conference Registration 
All LAPSEN members get 10% off all rates listed below. Visit Members Only page to get coupon code.  
Rate
Pay by
Individual 
Team 
Virtual 
Early Bird
8/31
$275
$250
$150
Regular
9/30
$300
$275
$175
Late
10/21
$350
$325
$195
Onsite
Day of
$375
$350
$225
Teams: For three or more attendees. Must register and pay together. When registering, choose to pay by PO/Invoice. Team will be sent an invoice for the team. Teams may pay by credit card, use a PO, or send a check once invoice is emailed. 
Late & Onsite: may not receive all the conference materials.
Virtual: all sessions will run live with regular conference schedule. Q&A is only available live. Some sessions may not be recorded by request of the presenter and therefore only available live.
Payment Deadlines: Payments must be received by pay by date to honor listed rate.
Monday 11/7 Preconference 
8:00 Seminars Begin
Working Lunch in Seminar
5:00 Most Seminars End
7:00 CERT Seminar Ends
8:00 Social at Home 2 Suite
9:00 Shuttle Pick Up at North Springs MARTA
Note – Shuttle pick up at same time Sunday Night
Tuesday  
7:30 LAPSEN Board Meeting
8:00 Several Seminars Continue
8:00 Forsyth Sheriffs Office Excursion
12:00 Seminars End
1:00 Conference Kick Off at Alliance Academy
2:00 Alliance Tours
3:00 First Breakout Sessions
4:00 Breakout Sessions
5:00 Return to Hotel
6:00 Expo Opens
6:30 Keynote Dinner Starts
8:00 Social at Home 2 Suite
Wednesday  
8:00 Shuttles Begin, Expo Opens
8:30 Breakout Sessions
9:00 National Summit on LPS – for administrators  
9:30 Snack Break @ Expo
10:00 Breakout Sessions/Expo Public Safety
11:00 Breakout Sessions
12:00 Lunch and Learn 
1:00 Breakout Sessions/Expo Law Enforcement
2:00 Breakout Session/Expo Other Areas
3:00 Snack Break @ Expo
3:30 Breakout Sessions
Dinner on your own
8:00 Social at Wild Wings 
Thursday
8:00 Shuttles Begin
8:30 Breakout Sessions
9:30 Snack Break @ Expo
10:00 Breakout Sessions
11:00 Breakout Sessions
12:00 Lunch and Learn 
1:00 Shuttle Run to Atlanta Airport 
Session Information 
Breakout Areas
Administrative, Co-Curricular, Corrections, Dispatch, Drones, Emergency Management, EMT, Fire, Forensics, Law Enforcement, Legal Services, Security & Protective Services will all be represented. Specifics on sessions will be available in the fall. Attendees are encouraged to lead a session – submit a proposal for a session – Click Here. 
National Summit on Law & Public Safety
The Summit is open to all state administrators. Other administrators are invited to participate. The goal of the Summit is to open collaboration between states and agencies. The Summit will also advise LASPEN on needed initiatives. The Summit will be all morning on Wednesday. 
Justification Letters
Letter to attend the conference in Alpharetta – Click Here
Letter to attend virtual conference – Click Here