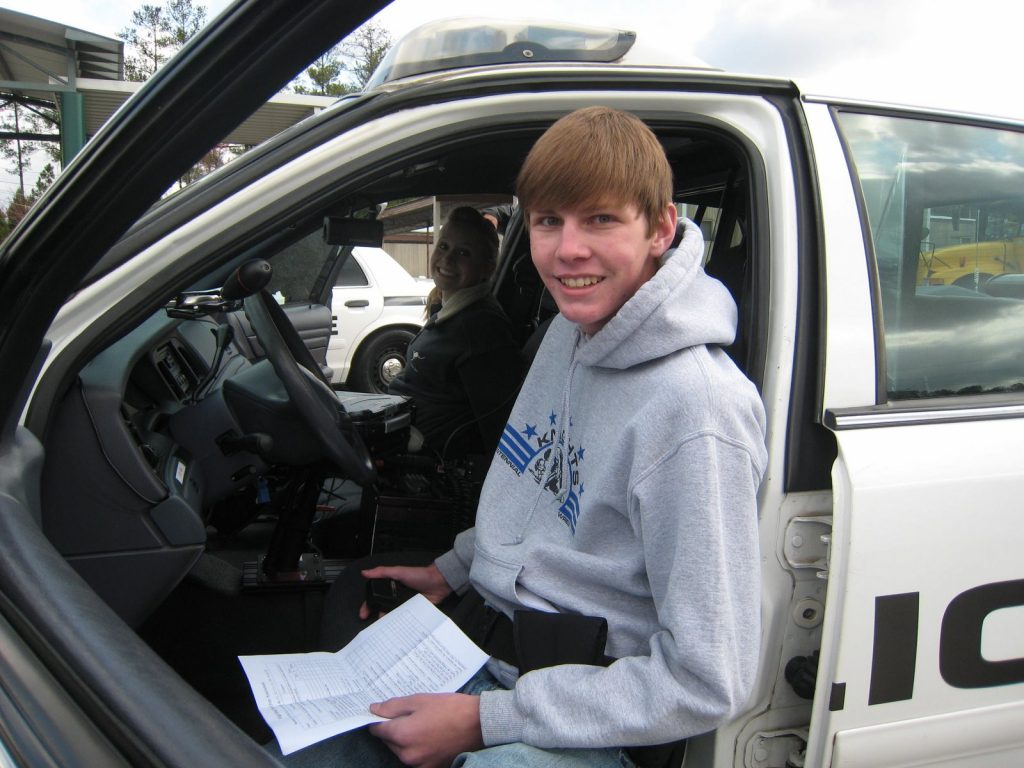 Get Your Students Industry Certified
Industry leader NECI has partnered with LAPSEN to improve LPS program offerings nationwide. NECI will initally certify our instructors in 9-1-1 dispatch training. Instructors with record of being certified will have those previous certifications honored. Then NECI will train and certify our instructors to be able to teach the inital certification program in their classrooms. This basic 40 hour course meets APCO, NENA and NFPA national standards.
Real Training + Real Certifications = Relevant Instruction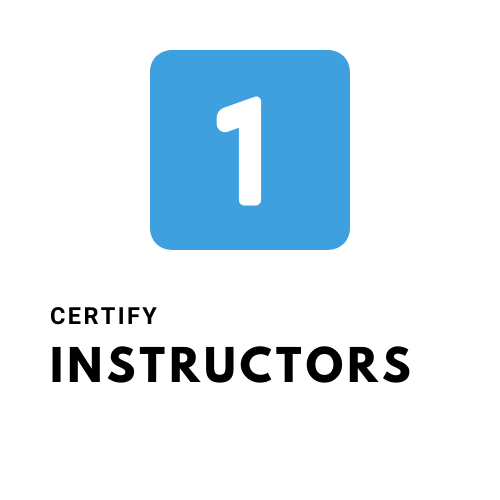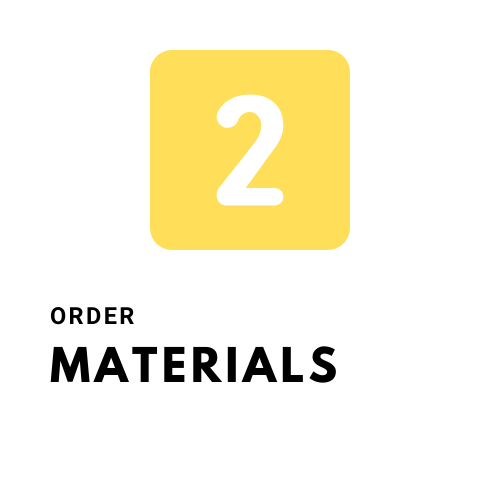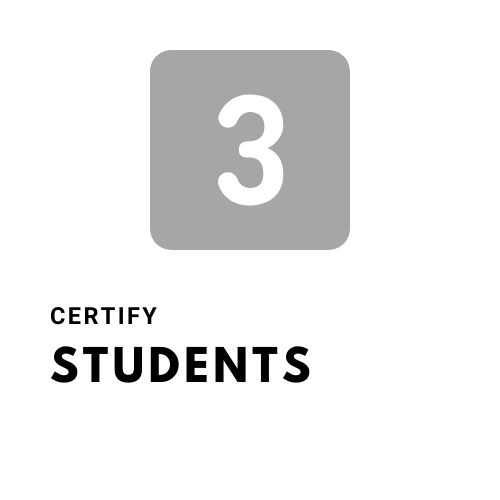 1 – Instructor Certification  
High school and college instructors certified to teach public safety career related courses by their school systems, are authorized to teach the 40-hour  9-1-1 Basic Communications Course Secondary and Post-Secondary Education (Basic 9-1-1) after they successfully complete the NECI-LAPSEN instructor certification process.
Question – have you ever been certified in dispatch? 
No – I have never been dispatch certified: Go to Option #1
Yes – I have been certified (includes expired certifications): Go to Option #2
Option 1 – for those not having emergency dispatch work experience or 9-1-1 certification:
You will first need to get basic 9-1-1 certification in order to teach the course. NECI and LAPSEN have designed an online course for our teachers to make it as convenient at possible. 
1st Complete "LAPSEN 9-1-1 Basic Communications Course S-PS".  It is a self-paced course monitored by a NECI course instructor.  
2nd After receiving the basic 9-1-1 certification, instructors can then complete the NECI Instructor Training course.
Option 2 – for those having emergency dispatch work experience and a 9-1-1 dispatcher certification:
1st – Submit a copy of your 9-1-1 certification or training transcript from the appropriate state certifying agency to info@lapsenetwork.org. If it has been a long time since certification, it is strongly encouraged that instructors recertify with NECI. 
2nd  – Complete NECI Instructor Training course. 
At the instructor training course participants will receive:
Instructor Manual for the 9-1-1 Basic Course

PowerPoint for the 9-1-1 Basic Course

Instructor Certification 
Cost for Instructor Courses: sign up at the web store (link is in top menu)
Basic 9-1-1 Certification – $125 

Basic 9-1-1 Certification & Instructor Certification combined – $425

Instructor Training LAPSEN Member – $300

Instructor Training Non-Member – $400
Recertification:  NECI does not require instructor recertification but it may be required by the instructor's school or state.
Note – Large agencies having 10 or more teachers needing to be certified may host a training for the convenience of their instructors. Contact info@lapsenetwork.org for more information. 
Training Simulators: LAPSEN has negotiated a discount of 5% for all LAPSEN members for purchase of 911simulators.com training simulators. There are other options which are described in the Training Simulator section. Such simulators are important as they provide students with the hands-on experience to help them make a decision about working as a dispatcher. For more information: https://lapsenetwork.org/save/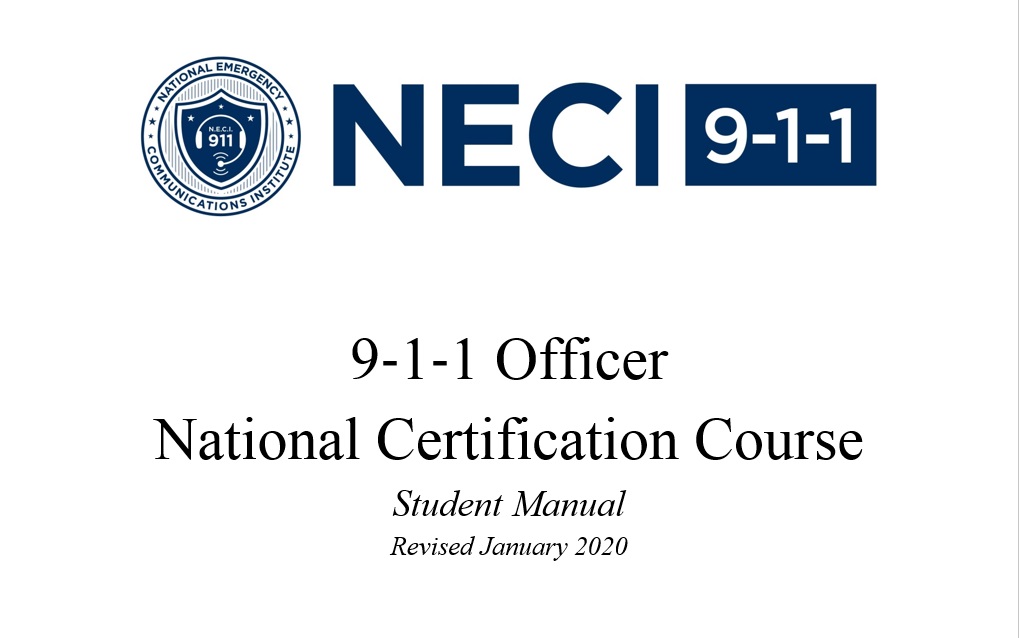 2 – Order Student Course Materials
Each student registration licences the school to use NECI materials for instruction. It also includes a test voucher that allows the student up to three attempts on the certification exam. Testing can be done online or the school may print and score the test. A certifcation template will be provided for printing the certificates.
On the first order of student registrations, NECI will provide a class set of student manuals for free. Replacement manuals may be purchased when needed.
Schools may gain access to the NECI Online Basic 9-1-1 Course for an additional fee. This option provides the school with access to an online course and course materials that the school instructor can use with their class. Start up support is included. 
$50
Cost per student
LASPEN Member
$75 
Cost per student
Non-Member
$15 
Student Manual
Replacement
$10 
Cost per student
for Online Course
3 – Classroom Implementation
Once you are instructor certified you are ready to teach Basic 9-1-1. The course is an estimated 40 hours in length. The purpose is to provide them enough knowledge and skills to help them determine if a dispatcher job is for them and ensure they can receive the 9-1-1 industry certification.
The Basic course focuses on all key aspects of dispatcher duties and work skills. These include the various technologies being utilized, legal issues that affect the dispatcher, specific job stresses, interpersonal communication, and the way from a macro view, that all EMS services work together.
The course provides comprehensive learning experience for students through Instructor lectures, practical exercises and multimedia presentations.
Course Curriculum
Ethics in 9‐1‐1
Legal Issues in 9‐1‐1
The Roles and Responsibilities of the 9‐1‐1 Officer
Overview of Law Enforcement
Overview of Fire Services
Overview of Emergency Medical Services
Stress Management in 9‐1‐1
Interpersonal Communications
Emergency Communications Technologies
FCC Rules and Regulations: Part 90: Public Safety Communications
Call Processing Techniques
The Americans with Disabilities Act (ADA) and TDD Calls
Call Classification and Response
Radio Broadcast Techniques
Special Incidents
Certification Process:
Schools will administer the Certification Exam. The test may be given online or a school may choose to print a score their tests. Students successfully passing the final exam with a minimum score of 75% will receive certification. The instructors are responsible for completing forms showing student completion. 
Prerequisites to attending: The course must be taught by a LAPSEN-NECI certified instructor. There are no prerequisites for the students other than what the school may set.
Recertification: None required although if hired by a dispatch center, additional certifications may be required.

Dispatch Training on Steroids:
The SAVE Corporation
Simulators for Emergency Dispatch Training
Click here to learn more about special offers to LASPEN members!