National Basic 9-1-1 Dispatch Certification
for Secondary & Post-Secondary Students
An Industry Recognized Credential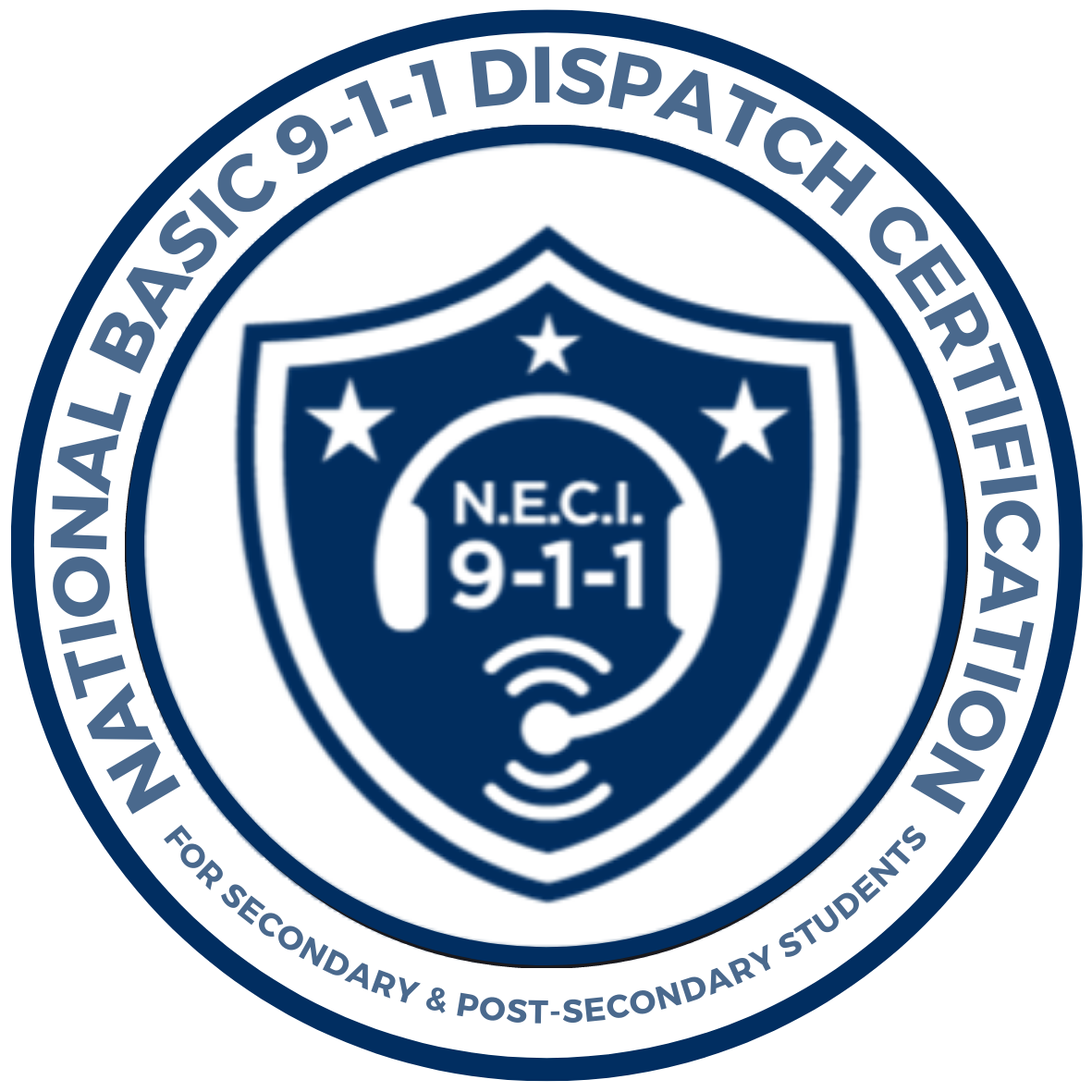 Industry Provider – National Emergency Communications Institute (NECI)
NECI has been an industry leader in emergency dispatch training for decades. NECI trains with departments nationwide to ensure emergency telecommunicators are trained in state of the art methodologies. Learn more about NECI – neci911.com
NECI and LAPSEN have been working together to provide the best offering in emergency dispatch training for secondary and post-secondary education. The certificated is professional level while the instruction is appropriate for high schools and colleges. 
Dispatch centers hire as young as 18 years old
National Basic 9-1-1 Dispatch Certification Course
This 40-hour 9-1-1 Basic Communications course provides students with the basic knowledge, skills, and experience to understand the functional operation of an emergency communications system, and their role and responsibilities within the emergency communications system. The high school model can be implemented in 20-40 hours of class time. At the end of the course, students will be able to take the industry certification test. 
This course meets the following national 9-1-1 standards:
APCO ANSI National Public Safety 9-1-1 Training Standard

NENA 56-004 – TTY/TDD Call Handling Standard

NENA 56-005 – NENA Call Answering Standard

NFPA 1061
To learn more about course materials, student testing, and classroom implementation: Click Here
Order student certification tests – Click Here
Support Materials 
LAPSEN provides materials and resources for instructors to prepare their students for 1) entry level career success and 2) industry recognized credential success

Standards
Review the National Course Standards for a dispatch supplement from LAPSEN.

Lesson Plans
For instructors who have completed certification. Password protected.
Forgot password? Email info@lapsen.org 

Links
Here are some websites that are useful in teaching courses aligned to this credential.
Teacher Training
Dispatch Certification
Teachers are required to either 1) have verified experience in emergency dispatch or 2) complete the NECI Basic Communications Course.
For teachers needing dispatch certification, NECI has a special price of $125 for the course through LAPSEN.
Instructor Certification 
To be an instructor that can certify their students, there is a required 9-1-1 Instructor Certification course. LAPSEN member cost is $300/non-member $400.
Recertification
There are no recertification requirements. Instructors are encouraged to take profession development on their own to stay current.
For more specific information on instructor training, including how to request a waiver from Basic 9-1-1: Click Here
National Basic 9-1-1 Dispatch Certification Capstone Competencies
This is an outline of the test design. Instructors can use this to crosswalk their instruction to ensure they are covering the necessary content. This is also useful to have students create a review for the certification as they progress through the course content. 
 

9-1-1 Ethics

 

9-1-1 Liability

 

9-1-1 Legal Issues

 

9-1-1 Roles and Responsibilities

 

Overview of Law Enforcement

 

Overview of Fire Services

 

Overview of Emergency Medical Services

 

Stress Management in 9-1-1

 

Interpersonal Communications in 9-1-1

 

Communication Technologies

 

FCC Rules and Regulations

 

9-1-1 Call Processing Techniques

 

Call Classification

 

Radio Techniques

 

Special 9-1-1 Incidents

 

The Americans with Disabilities Act and 9-1-1

Train Like Industry!
Discounts for LAPSEN Members
Simulators for Emergency Dispatch Training
Click here to learn more about special offers to LASPEN members!