RECHARGE
Are you tired of boring training? So are we! So when we had to go virtual for our conference we thought – let's blow their minds! We are going all out to bring you the best of the best! Great industry folks will present to sharpen your professional knowledge. Plus we will have awesome educational speakers to hone your craft! Are you ready to RECHARGE? 
The Heroes conference we had planned for February 2022 will be exactly the same – only moved to November 7-10, 2022 and it will be LIVE. Same conference center, same hotel, same plan – only better and in the Fall
If you know someone that would be awesome for RECHARGE – please email tom@lapsen.org
We will be updating this frequently as we get confirmations. 
RECHARGE will be 100% virtual. 
Be ready for the best professional development of your life…
Spotlight Speaker – SSA Jim Clemente, Profiler 
Jim Clemente was a FBI Criminal Profiler, undercover agent on Wall Street, New York prosecutor and helped bring in the D.C. Sniper – that was all before he went to Hollywood.
Jim was the technical advisor, freelance writer and eventually a producer on CBS' Criminal Minds. He served as a technical advisor on Secrets & Lies, Quantico, Misconduct and Blindspot. He was the creator and producer of Manhunt: Unabomber on Discovery. Additionally he has appeared on numerous documentaries and other shows.
Jim will share his experiences as an FBI agent and Criminal Profiler, teach on criminal profiling as well as talk about his time in Hollywood.
Spotlight Speaker – Dave Cullen, Journalist & Author 
Dave Cullen is an amazing journalist who was on the ground at Columbine and spent ten years reporting on the monumental event. The culmination was the book "Columbine" which dispelled many commonly held myths about school shooters. Dave also wrote Parkland after an inspired investigation into not only the shooting, but the impact it made. 
Dave will be live online to do a Q&A with host Linnell Burton. Dave has extensive knowledge about schools shooters and has studied them more than probably anyone outside a federal agency.
Dave has written for pretty much every prestigious news organization and appeared on broadcast news across the world.  
Spotlight Speaker – Chief Bobby Brown, the Waverly Floods
Humphreys county is a small, rural, idyllic county on the banks of the Tennessee River. But when 17 inches of rain fell in 24 hours, a disaster of Biblical proportions occurred. Chief Bobby Brown will lead a panel of public safety and school officials on how this community implemented ICS procedures, FEMA protocols and on the spot problem solving to mitigate a horrific disaster that left over 20 dead and missing. Without their actions, many more would have perished. 
Click Here to read an AP article about the flood
Forensics Specialist – Chief Jeff Branyon
Chief Branyon has served in many roles in his time in law enforcement – jailer, patrol, special agent, crime scene investigator, marshal and chief. But there is one case Jeff has been associated with more than all his other work – the serial killer Gary Hilton.
As Jeff reviews his work on the case, you will learn more about legal issues, forensic technique, interview methods and court preparation from a master forensicist. Jeff will review basic forensic techniques as well as state of the art technologies.
Jeff is currently the Chief of Police in Baldwin, Georgia – a quiet town in North Georgia.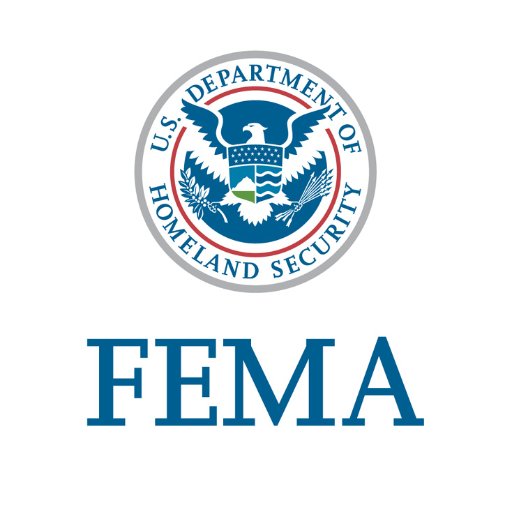 FEMA Overview
A panel of FEMA experts will host a session with a focus on reviewing FEMA operations and activities. 
Disaster preparations, resources for schools and youth focused materials will be identified.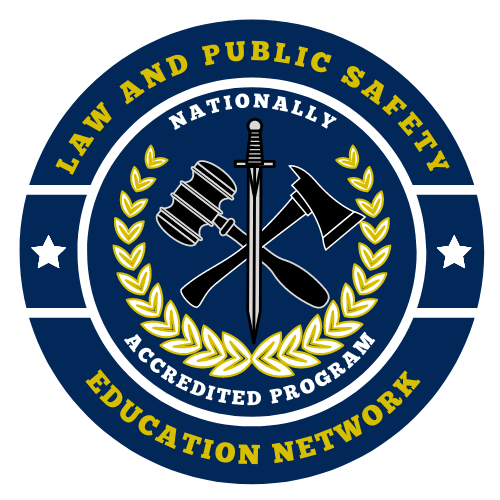 The Best Programs
This session by LAPSEN Executive Director Dr. Thomas Washburn will review the best practices that make programs outstanding.
The program accreditation process will be briefly reviewed. 
RECHARGE Details 
Price
$150 covers everything. LAPSEN 10% may be applied – look on "Members Only" page to get code. 
Dates
All sessions will be Monday 1/31, Tuesday 2/1 & Wednesday 2/2
Session Times
Sessions will be at 6pm EST, 7pm EST and 8pm EST. Note all times are Eastern Standard. 
Session Tracks
We are attempting to have numerous sessions in each area of law, public safety, corrections and security. 
Can You Present? 
Yes – we absolutely would love to have you present. Click Here to submit a speaker proposal.
RECHARGE Schedule
Much more is coming. We moved to virtual October 11th and have been working hard to get the best possible presentations. 
Monday 1/31
6:00 Sessions:
7:00 Sessions:
8:00 Sessions:
Jim Clemente, Criminal Profiler
Tuesday 2/1
6:00 Sessions:
 Tom Washburn, Best Programs
7:00 Sessions:
Jeff Branyon, Forensics 
8:00 Sessions:
 Dave Cullen, Columbine
Wednesday 2/2
6:00 Sessions:
7:00 Sessions:
 Panel, FEMA Overview 
8:00 Sessions:
 Bobby Brown, Waverly Floods
Para-Conference Seminars
Through January and February we will have several seminars that lead to certification to teach and administer various industry aligned credentials. 

CERT Train the Trainer 
Do you need to get certified to teach CERT?  Has is been a while? Did you know CERT has a NEW version in 2021? Students with a CERT certified instructor as a teacher are able to be CERT certified which is an industry recognized credential. 
Dave Nicols will lead this training. 
Cost – $75(the cost for this course is only to cover the expenses of the online course. All instruction, materials provided and CERT materials are provided free by federal grants.) 
Dates – TBA (1 night a week for 6 weeks for 2.5 hours) 
Course – this will be a mix of online presentations and weekly assignments. The course is normally 24 hours of in class content. 
Click Here to register

NECI 9-1-1 Dispatch Instructor Training 
Get certified to teach NECI 9-1-1 Dispatch. Students with a NECI 9-1-1 certified instructor as a teacher are able to take the NECI Basic 9-1-1 industry recognized credential. 
Heather Joyner is the instructor. 
Click Here to learn more about the instructor and student credentialing
Click Here to sign up for the courses. If you do not have a waiver for Basic 9-1-1, you will need to sign up for the Basic course and the Instructor course. 
Dates for Instructor Course – Mondays 1/10, 1/24, 2/7 & 2/21 from 6pm – 8pm EST. There are also assignments between classes.
Basic 9-1-1 Certification is available as an online independent study. 

IFPO CPO Instructor Training 
Get your instructor certification so you can teach CPO to your students. Students with a CPOI instructor as a teacher are able to take the CPO industry recognized credential. 
Kevin Sparks in the instructor.
Click Here to learn more about the CPO credential and CPOI instructor training. 
Click Here to sign up for the CPOI offered in conjunction with RECHARGE
The course is online on Tuesdays 1/11, 1/25, 2/8 & 2/22 from 6pm – 8pm EST. There are assignments between classes. 
CPO certification for instructors without security specific certifications is available online or as a test out – Click Here to learn more