National Pathways
LAPSEN is the preeminent national organization working in Law and Public Safety (LPS) education. Since we work with several dozen states, we are able to gain a broad perspective of trends from industry and CTE initiatives. We present a national model to serve as an exemplar for states and districts to review for local applicability.
From our Pathway model, we design our courses. From beginning to end we have industry guidance and student focus. 
Our Course Process: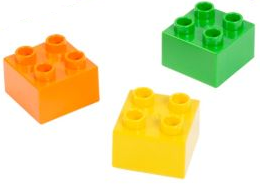 Stackable Design 
For the Law Enforcement Pathway, it is suggested designs no longer follow a sequential order of Introduction, Intermediate or Essentials, followed by Advanced courses. It is recommended that after a broad-based introduction course, a series of topical courses be offered that are inclusive in design. Each standing on its own with the only pre-requisite being the introduction course. 
Credentials and Certificates
Perkins V established a need for Industry Recognized Credentials (IRCs) as well as certificates. What was left vague was how many were needed in a pathway. LAPSEN has designed each course to have IRCs and offer certificates. Regardless of Perkins V, these records of accomplished learning and skill acquisition are essential for students entering the workplace as well as rounding out their exploration of a career area. A robust pathway needs multiple options for IRCs and certificate completion.
Keeping an eye on upcoming changes to Perkins as well as advocating for high-quality CTE programs has led to the incorporation of IRCs and certificates throughout the pathway.
To review available credentials – Click Here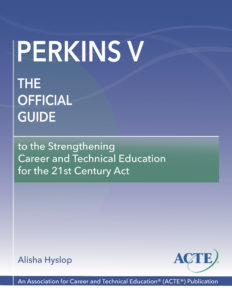 Introduction to Law & Public Safety (ILPS)
This is the first course in the LE Pathway. It is currently being updated. 
ILPS course page

 

– Click Here

IRCs – NECI 911 Dispatch
Certificates – several
Grade(s) – 9-11 
Prerequisites – none
Status – in revision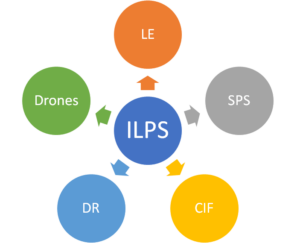 Law Enforcement (LE)
LE course page

 

– Click Here

IRCs – National Law Enforcement Certification for SPS
Certificates – possible
Grade(s) – 10-12 
Prerequisites – IPLS
Status – Complete & Approved
Security & Protective Services (SPS)
SPS course page – Click Here
IRCs – Certified Protection Officer
Certificates – possible
Grade(s) – 10-12 
Prerequisites – IPLS
Status – Being Updated & Approved
Detention & Rehabilitation (DR)
DR in development
IRCs – Basic Detention Officer 
Certificates – possible
Grade(s) – 10-12
Prerequisites – IPLS
Status – to be ready Fall 2023
Criminal Investigation & Forensics (CIF)
CIF in development
IRCs – Basic Crime Scene Processor 
Certificates – possible
Grade(s) – 10-12
Prerequisites – IPLS
Status – to be ready Fall 2023
Drones for Law & Public Safety
Full course in development 
IRCs – NFPA 2400, ESRI
Certificates – FAA 107 possible
Grade(s) – 10-12
Prerequisites – IPLS
Status – course add-in and IRSs ready
In Discussion
Constitutional & Criminal Law
Homeland Security